RIVER
COMMUNITY
CHURCH
​
red Bluff, ca
At River Community Church, we exist to spread a passion for God that leads to a life of joy! We are not content to just "do church". We strive to reach our community with the good news that following Jesus is the best life that human beings can live! We invite you to come join us as a community of people who are seeking after God, even as we enjoy God's seeking after us.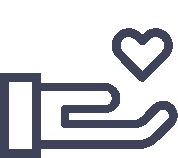 "Each one must give as he has decided in his heart, not reluctantly or under compulsion, for God loves a cheerful giver.
If you have connected with us online, we would enjoy getting to know you, as well as answer your questions! Send us an email or subscribe to our page and someone will contact you.